Now is the time to regain control and get back to the real you…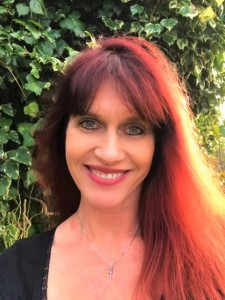 Hello!  Welcome to my website.  Many people seek hypnotherapy because they feel that they have lost some control over a particular area of their life. By making the decision to seek therapy, you too have already started the journey to regain that control, get back to the real you, and feel free.
Cognitive hypnotherapy can be used for treating many conditions or issues:
stress/anxiety

weight loss / emotional eating

smoking

confidence / self-esteem

panic attacks

insomnia

drinking issues

childbirth
This is only just a sample.  Please get in touch and I can let you know how I can help.
In addition to hypnotherapy, I also offer a hypno-relaxation session.  If you want to experience hypnosis, but don't want to resolve an issue, this can be a lovely, relaxing session that will leave you feeling calm, peaceful, and positive.
I also offer past-life regression under hypnosis.  Please contact me to find out more about this.
You are welcome to call me on for a free initial telephone consultation to discuss your particular area of concern. As the phone goes to voicemail if I am with a client, please leave a message and I will call you back the same day.
I offer in-person sessions in Ashtead and Guildford (Surrey), London (Waterloo) or by Zoom. 
Please feel free to call me on 07909 883 531
Alternatively you can email me at info@swansonhypnotherapy.co.uk or text/Whatsapp me on 07909 883 531.
* "Working with Natalie was such a positive and valuable experience…I cannot recommend her highly enough." – Natasha